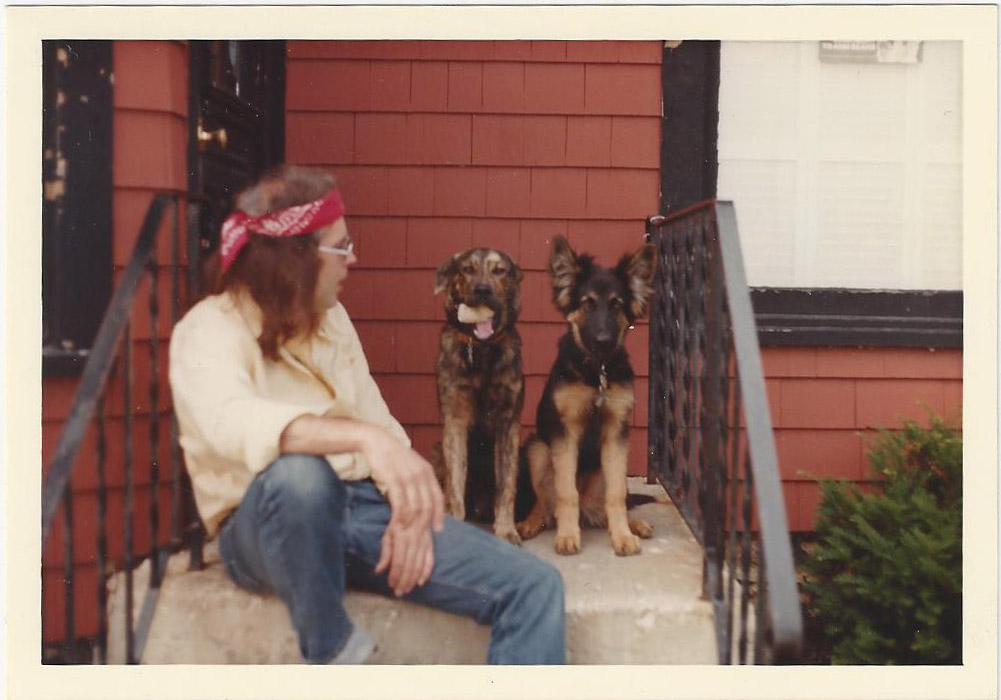 I opened Full Cyrkle Records in Crystal Lake, Illinois in the Fall of 1979
and closed on March 12, 2005. The first nine years I was in downtown Crystal
Lake and then relocated on the outskirts of town on highway 31 near route
176 at my final location. Relocating to Rte 31 was a a smart move as my
store was in a small strip mall on a major highway with great visibility and
easy access. My business improved substantially after I relocated. Prior to
opening my record store I spent much of the late 70's buying vintage records
and selling on auctions through record collector publications. I always did
well selling used vinyl so when I opened my record store I sold both new and
used records, LP's and 45 RPM singles.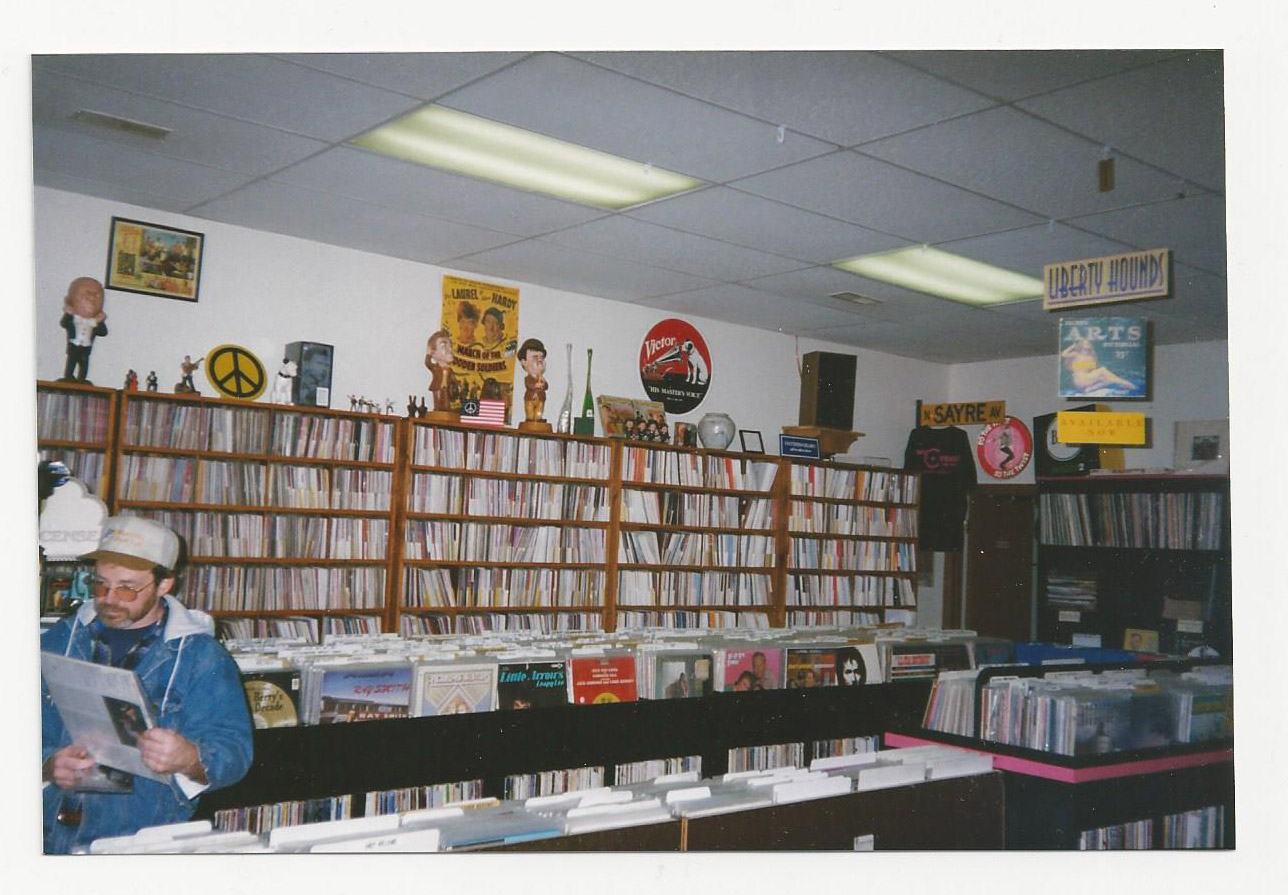 The 1980's-90's was the perfect time
to buy and trade for second hand vinyl as many people were switching over to
CD's and lost interest in playing their records. For a short period I had
most of the used record market in my area all to myself until some of the
Chicago stores caught on and began trading for used vinyl. Every week I
would have people bringing me records, either by the handful or by the
crate. People drove to my store from all over the Chicago area to sell their
records because they learned I always gave them far more in cash or trade
than the used record stores in and around Chicago. It was important to me to
establish the highest standards with used records, only accepting top
quality clean vinyl with clean covers. I think I was the first and probably
the last used record store that one could browse the used record racks and
not waste their time shuffling through beater records. All my used LP's were
cleaned prior to display, organized by genre, alphabetized by artist, had
small removable sticker on back with strict visual grade & price and each
album was in my custom 5 mil thick clear poly protective covers. Most
importantly, all my used LP's were sensibly priced according to condition,
demand and scarcity. Looking back at what I sold records for back then to
what collectors are paying for many of them today I am at times stunned by
the difference. To this day I've never seen or become aware of any used
record store that comes close to the standards, specialized selection and
professionalism demonstrated at Full Cyrkle.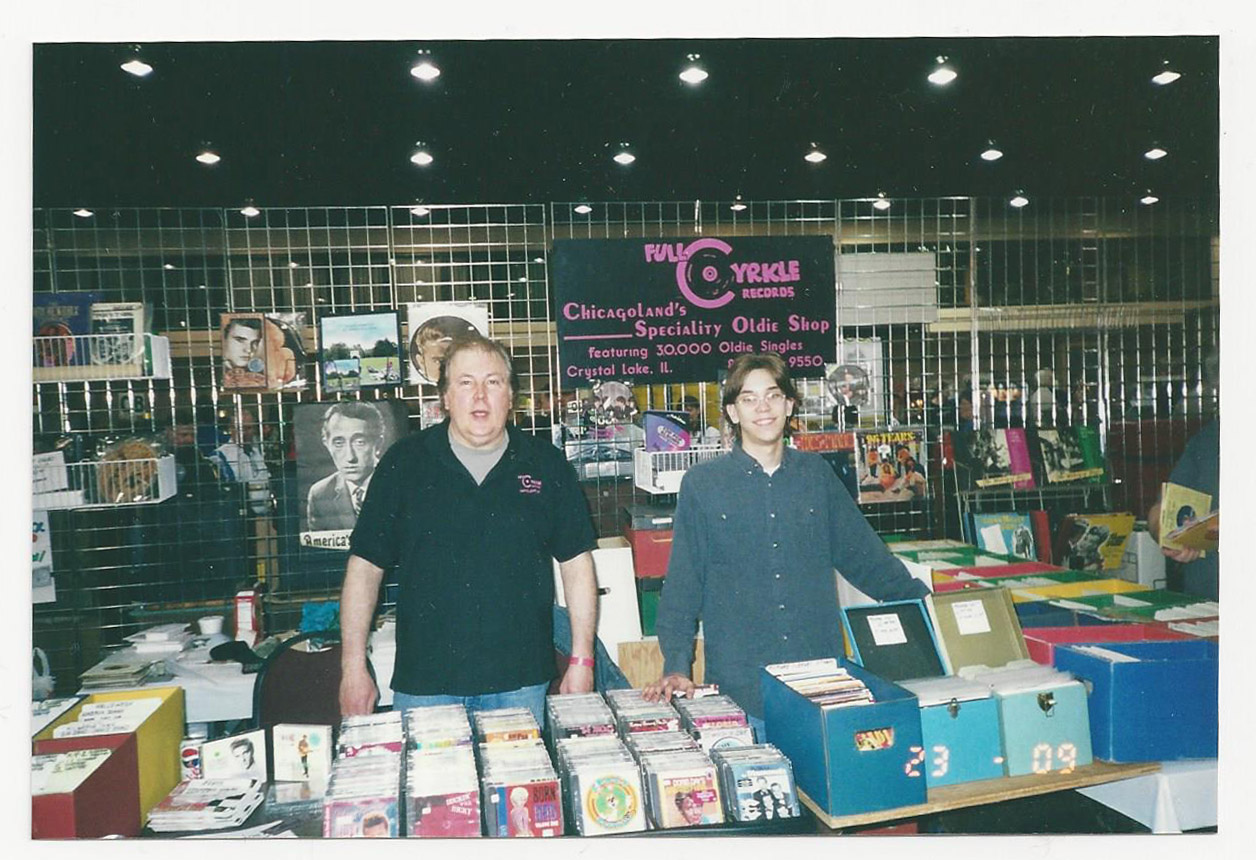 Me and my store were not well received or appreciated by many of the
downtown merchants or the city leaders. For many years my customers and I
were harassed by the city. I had customers park by my store only to be
approached by local police and had themselves and their vehicle searched. At
times I'd see a local police car parked by my store watching my customers
come and go, getting their license plate number and simply violating their
rights. Even the local fire department did inspections of my building
looking for reasons to shut me down. Although I never sold drugs in my
entire life, I was targeted as the local pot dealer. I guess these genius
local leaders thought if I sold rolling papers or displayed a peace symbol I
must also sell dope. In spite of their efforts to close me down my business
flourished. Moving to my new location on the edge of town outside city
limits was a relief, and as it turned out, a boost to my business. I
remained in my second location until I closed. The original old "House" that
my store was was torn down years ago and is now a parking lot.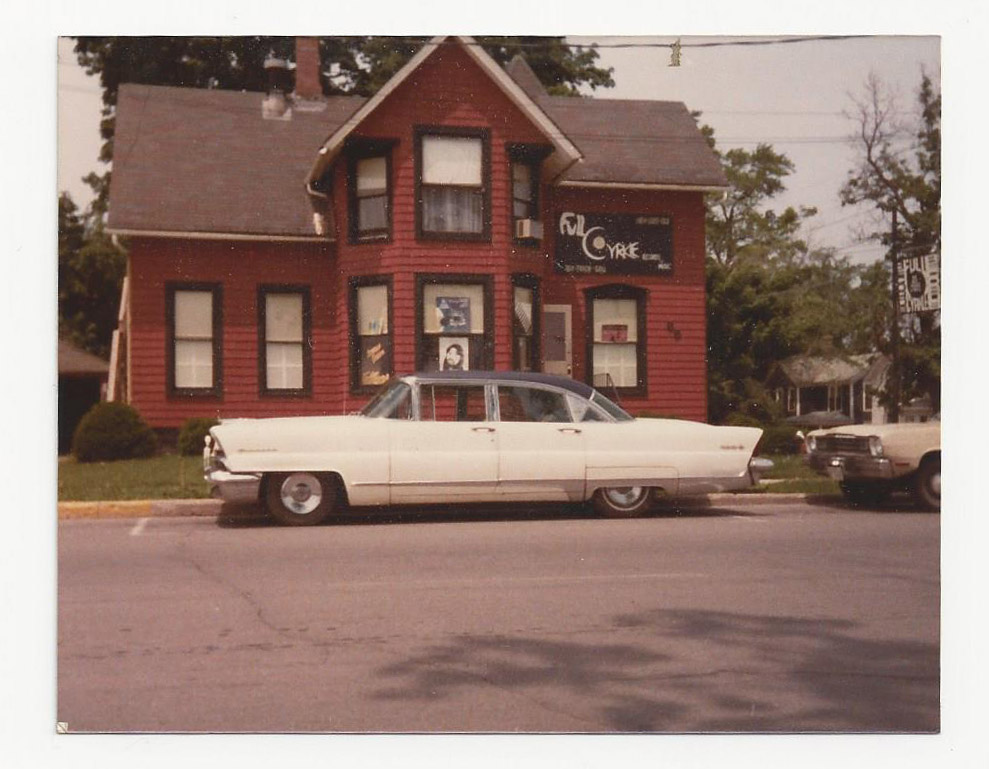 One of the things I did each week was stock every new 7″ 45 release &
oldie single that was released. I stocked the Billboard top 100 in pop and
country plus all those releases that never charted, to include major labels
and every independent release available to me from my major and independent distributors. I also purchased several large warehouse stocks plus inventory from other record stores.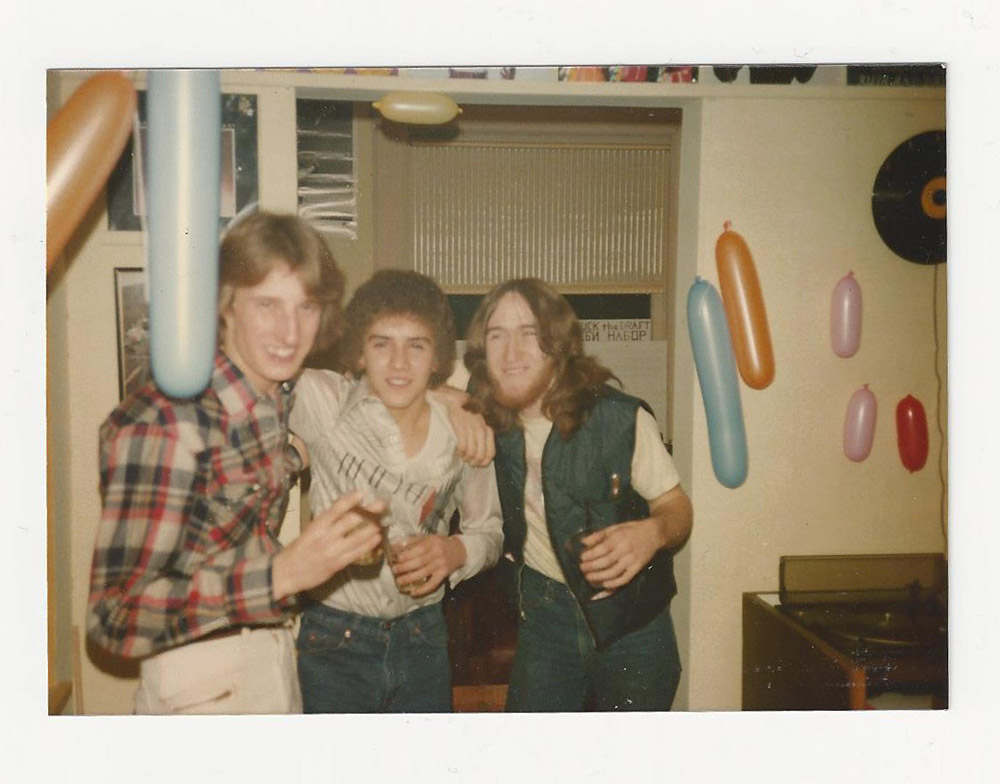 By the time 2000 came along I had accumulated an inventory of over 200,000 new stock singles. My selection of singles was unsurpassed and I had collectors from all over the US and parts of Europe visit my store searching for that elusive 45. All my singles were shelved behind the counter and only certain serious collectors were allowed to
browse, provided they abided by my rules. I also attracted many looking to
fill their jukebox with great oldies. Every day people would arrive with
their oldies want list. Often times they knew the song but not the artist,
but we always provided them the details (artist, date, Billboard position).
Once a year I set up a sales booth at the large Antique Advertising, Slot
Machine & Jukebox show in St. Charles, Illinois where I sold thousands of
45's to jukebox owners. I never dealt much in second hand 45's, but did buy
or trade for some on occasion.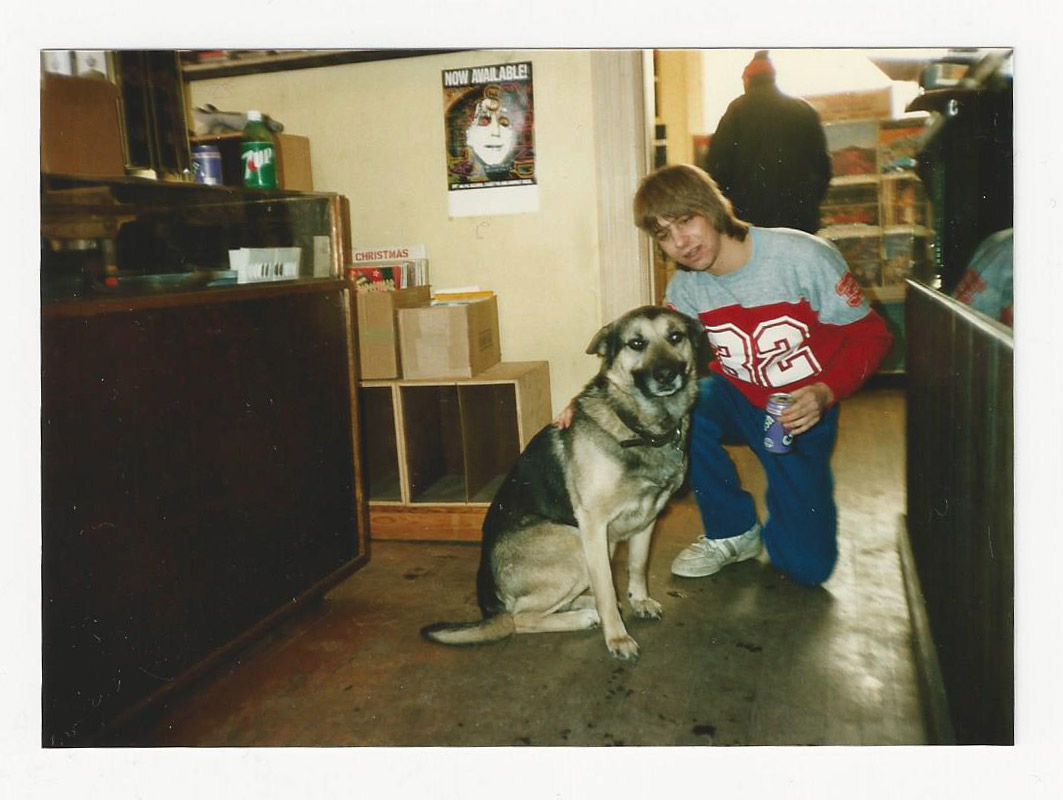 Although singles and used LP's were a big part of my sales, I focused
mostly on new vinyl LP's and stocked many of the punk, new wave, heavy
metal, alternative music, blues, Krautrock, progressive rock, experimental
electronic and avant-garde that was bursting into the music scene during the
70's through the 90's. One would always see full catalog LP selection of
classic rock, blues & folk to include The Beatles, Jimi Hendrix, Stones,
Who, Muddy Waters, Bob Dylan and other major artists from the 1950's-70's
along with full catalog selections of all the contemporary alternative and
avant-garde artists and groups. I stocked many of the independent labels and
odd imports that the chain record stores in the area avoided, didn't have
access to or didn't have the backbone to stock. The new vinyl I stocked was
all the high end quality issues, often times limited edition collectors
pressings, I never bought budget labels or cheap vinyl substitutes. On
several occasions I asked some of my Midwest distributors if I could browse
their warehouse and cut a deal if I purchased quantities of their old stock
that was non returnable. The distributors had no idea they had original
edition collectors vinyl on their shelves and were pleased that I purchased
quantities of their old stock. In the early 1980's I made the 7″ 45 RPM
purchase of a lifetime when I was able to purchase thousands of new
warehouse stock and promotional label Mercury Records and affiliate labels
(.25 cents each) from the fifties and early sixties. All were untouched mint
new stock in original sleeves that included vintage rock n roll, rockabilly,
blues, country & honky tonk and rhythm & blues. The obscure treasures in
that stock was beyond belief.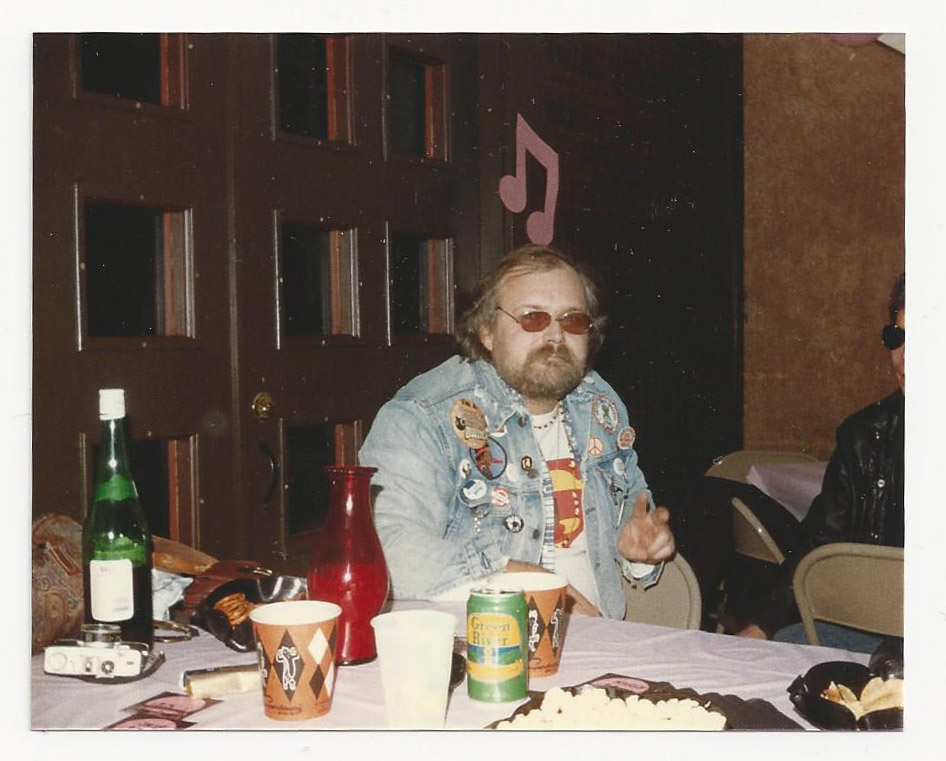 I had no real competition in my area. Sure there were a few of those chain
record stores I watched come and go. It always amazed me how some of them
lasted as long as they did. Of course other major outlets began selling CD's
during the 1980's alongside their refrigerators and electronics. Their
deceptive pricing gimmick was selling new releases for pennies over cost and
advertising their low CD prices. Of course what they didn't tell the public
was that their older stock CD's were at full list price (or more), which was
several dollars higher than one could have purchased at my store. Actually I
was happy these stores existed, mainly because they sold all the mainstream
new release pop rock CD's I never stocked. I never hoodwinked the public
with sales gimmicks, I simply sold everything at a fair value under list
price, no specials, no bull shit, take it or leave it.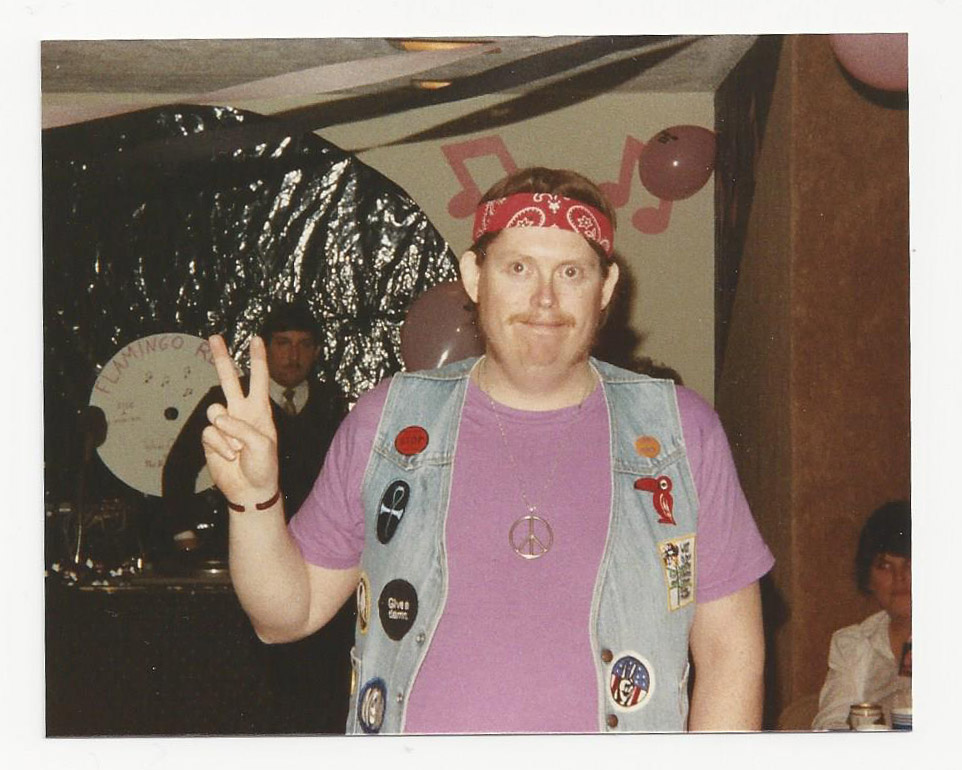 Once a year, for about 8 years I had my all night "Rock Around The Clock"
sale. I'd reopen the store at about 9 PM on Saturday night and stay open
until 6 AM on Sunday. Everything was discounted and the later one purchased
the larger percentage off one would get. All night I was swamped with
business, but at 5 AM my shop was mobbed. I stopped the all night sale
because it was becoming too busy and more than I could handle, even with the
help of my employees and regular customers who volunteered to help.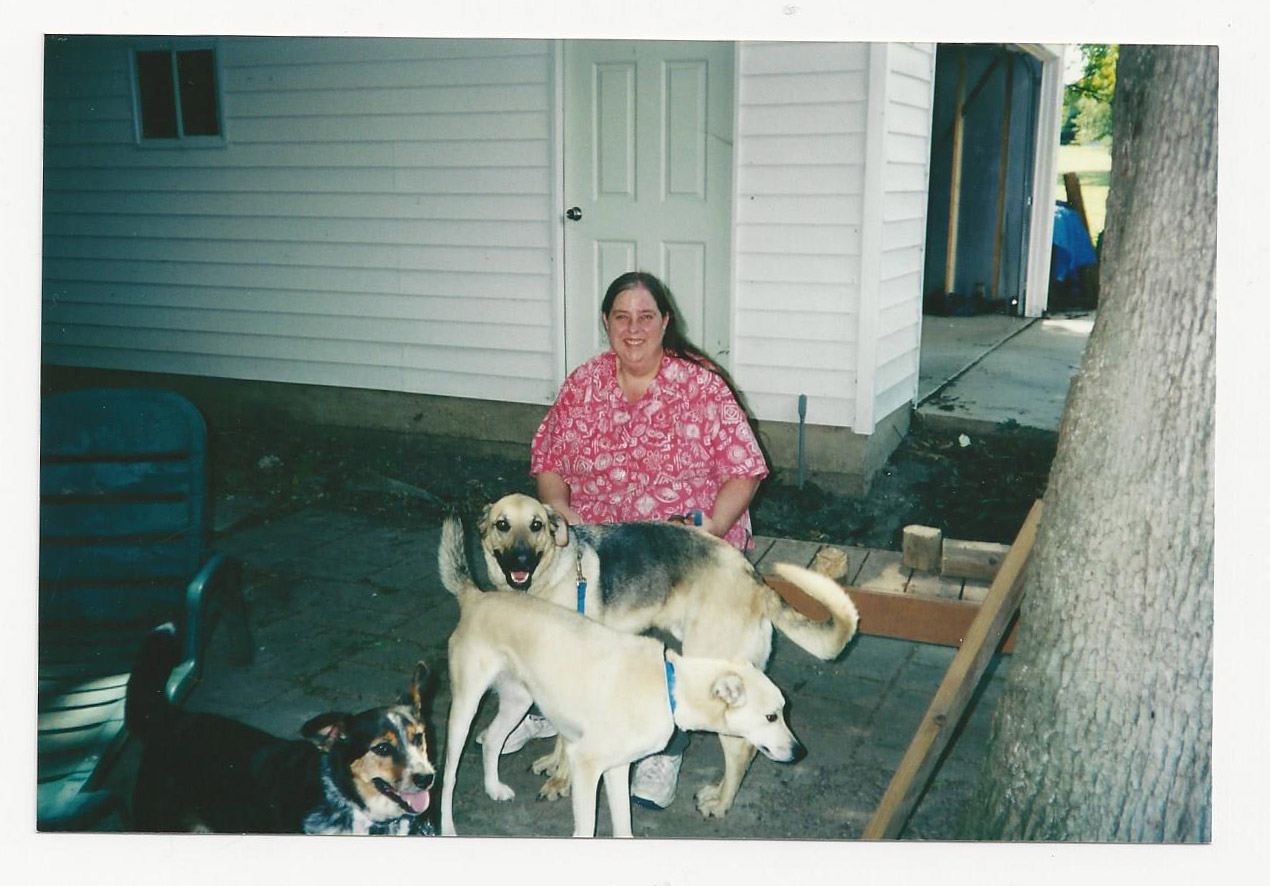 I gradually built a fantastic customer base. Many of my customers made a
weekly visit to get their vinyl fix. I provided special order service for my
customers and was able to obtain for them vinyl LP's they could not obtain
elsewhere. It was an amazing time to operate a record store. My store
attracted some of the most extraordinary people I've ever known. I am so
grateful for their friendships I made and fun times we had hanging around
the store in the evenings, playing vinyl, talking music, exchanging
solutions to the worlds problems. Many times I established long term
friendships with people I met for the first time. Often times I and my
employees were invited by customers to join them at concerts and local
music performances. I lost track of how many customers would lay a J in my
hand after purchasing their vinyl or invited me to their home for dinner. It
was an amazing time!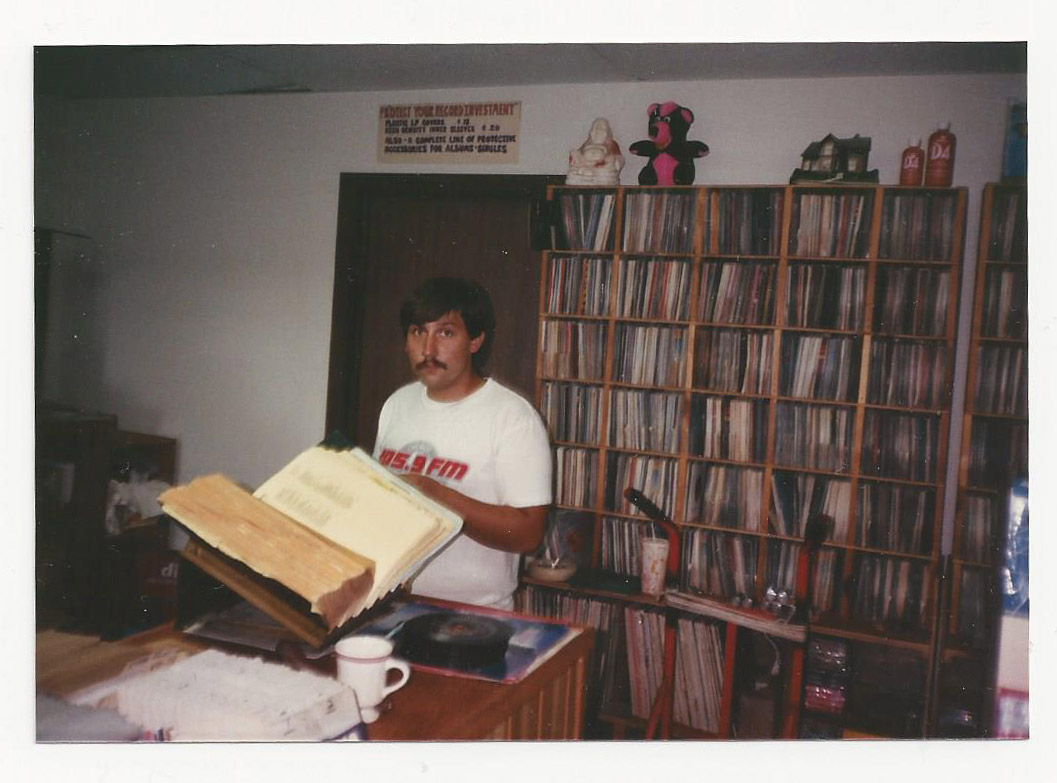 The wonderful thing about operating a "specialty" record shop was never
having to look hard for good employees. Through the years I had several
employees to include my full time store manager, Sean. I hired him when he
was sixteen and he stuck with me until I closed my doors. His knowledge of
rock music from the 1960's on was unsurpassed. When you purchased a record or CD he would see who it was and then recommend and show you other comparable artists or music that he felt you would most likely enjoy. Often times people would walk out with a bag full of music because Sean insisted they should listen to it. He didn't do this just for the sake of more sales, but because he genuinely believed he was doing you a service by introducing you to some great new music that you should not miss out on. He joyfully loved to turn people on with new music, and he did it as good as anyone, because he was sincere about it. People who entered the shop weren't customers to him, they were friends. He had a quality about him that few others have, it was an attitude of nonresistance in which he did not
criticize others, he let others be right most of the time, he was comfortable not knowing and he always would look for the extraordinary in the ordinary. He had an exceptional gift. Often times many of my regular customers helped out part time. Most of them insisted on working for vinyl, not cash. I am so grateful to everyone that worked for me, full time, part time or as volunteers. All of you contributed to the Full Cyrkle legacy in so many positive ways.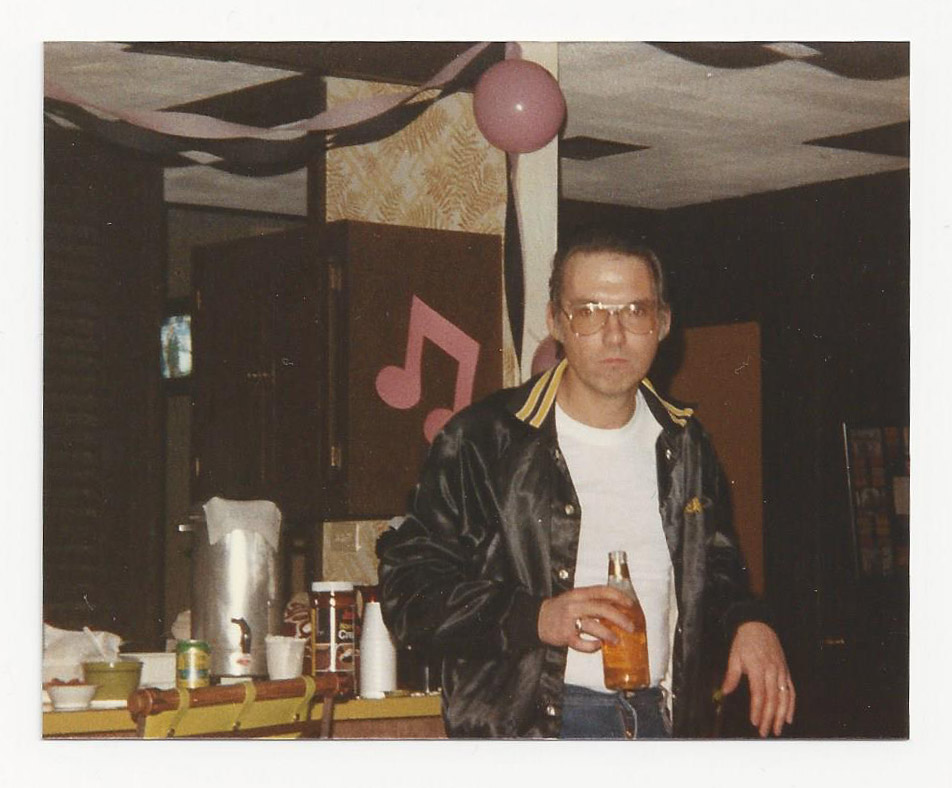 Closing my store in 2005 was a difficult decision. Business was still very
good and to this day I have no doubt that I could have successfully kept
the doors open. It was just the beginning of the resurgence of vinyl and I
knew CD's were going to be history. I thought of staying open and focus on
stocking all the new high end vinyl issues, many of which were limited
quantities. By this time, however, I was building a substantial Global
business selling vinyl on the Internet through auctions on eBay. It got to
the point I could sit at home and work at my leisure and earn a good living
without operating the brick & mortar retail store. The thought of no rent,
no inflated insurance premiums and no utility bills and other related
expenses was appealing. That coupled with the fact I had enough of doing
repairs and building maintenance that was the obligation of my landlord
(both locations I was in I had neglectful, cheap and ungrateful landlords).
Also, one other factor entered heavily into my decision to close, simply
put, people's attitudes. As I entered new Millennium I began to notice more
people coming into the store who didn't have a clue about how to conduct
themselves in a courteous manner. Their lack of self-awareness to the
surroundings and at times disrespectful conduct became too much for me to
deal with. New people browsed my racks as if they were in a large discount
store, handling the merchandise improperly, not putting things back where
they found them, allowing their small children to handle the merchandise and
run wildly around the store (one woman actually did nothing when her child
was crawling on top of the CD racks), talking on their cell phone without
caring how annoying and rude it was towards my customers. I think I kicked
more people out of my shop the last two years I was open than I did for the
twenty four years prior. So I chose to close the shop. I quietly informed
all my regular customers in advance and simply locked the door with no
public notice or big sale. I simply took all my inventory with me and am
still selling some of it today. I conduct my Internet auction business today
with the same attention to detail and ethical conduct as I did my record
shop. As one of the early professional vinyl sellers on eBay I strive to set
the standards when selling vinyl. Consequently, I have attracted many of the
most serious vinyl collectors and loyal customers in the world. At times I
miss the shop, but in my retirement age this is a better path for me to
follow.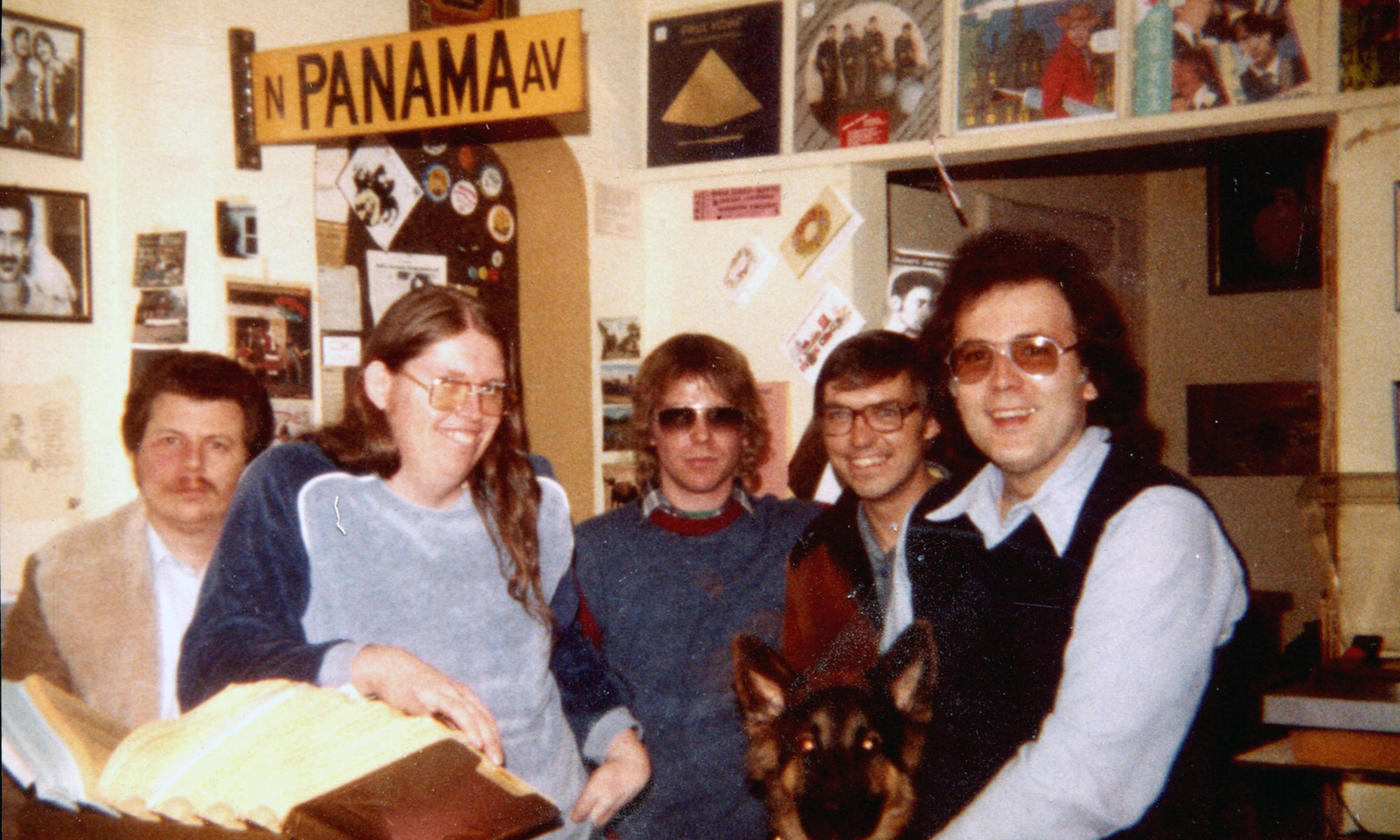 I became inspired to write this article about Full Cyrkle Records because
I've encountered so many people who remembered the store and tell me they
still miss it. To this day I receive regular e-mails from people who have
taken the time to thank me for the store, the good times they had when
visiting and the music they otherwise would never have discovered if Full
Cyrkle hadn't existed. They ask me about Sean and they remember my dogs that
hung around the store, Crunch, Barrett, Nurdie, Sam & Bogie. I am forever
grateful for their kind remeberence and joyful experiences at Full Cyrkle.
Unfortunately, Sean passed on several years ago, he was only 42. I have been
joyfully retired but still sell vinyl on the Internet, eBay seller ID
fullcyrkle. I focus mainly on selling high end private vinyl collections.
Thanks to all for your patronage, friendship and caring manner, peace &
dignity, Marshall (Skip) Kloepfer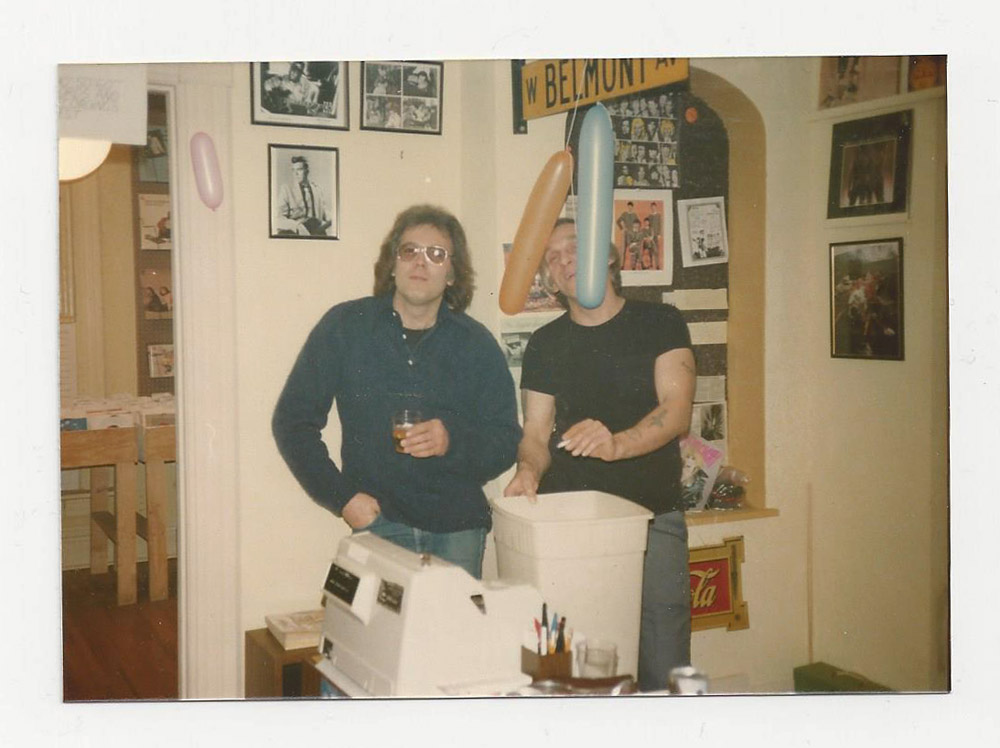 Post your comment about yourself, your experiences at the store, the music you enjoy or questions you might have about Full Cyrkle by clicking here. If you have a photo of the store, your vinyl collection or yourself you'd like to post, please do. I have no face book or other social media account and I do not give out my phone number, I'm a bit eccentric by today's standards, but that doesn't mean I don't look forward to hearing from many of my old customers and friends.